EMOTIONAL SOBRIETY WORKSHOP
with the Dr. Andrea Vitz
STARTS SUNDAY MAY 17th, 2020
Limited Time Price $299
$699
3, 3-hr LIVE modules
21 daily videos
Private FB Support Group
We will meet on ZOOM once a week on Sunday @ 3pm.
There will be homework and supportive videos daily. 
Are you willing to be one of the brave and gritty who are embarking on real life transformation?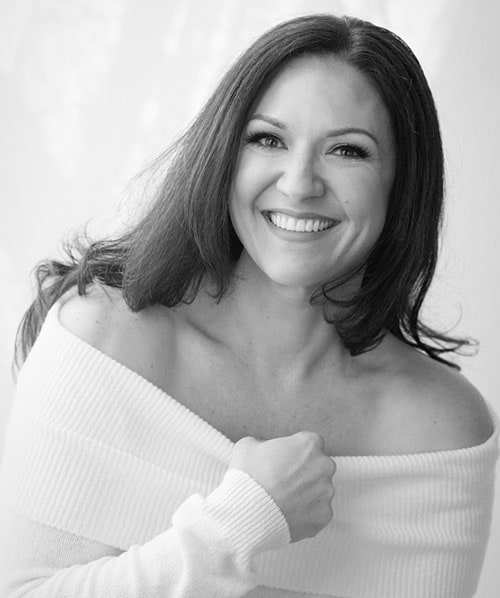 BONUS!!
One 15-minute 1:1 private coaching session with Dr. Andrea Vitz to explore your 4R's.
Module One: Introduction to Emotional Sobriety
What is Sobriety?
Emotional Sobriety versus Emotional Intelligence
Ignorance
What am I feeling and why?
Emotional Awareness
Behavioral Awareness
Observe your ETBs
Module Two: Introduction to R.E.A.L. Emotional Sobriety Training
What is Emotional Sobriety?
Body Signals
The 4A Formula : Awareness, Acknowledgment, Action, Application
Emotional Sobriety Training
Getting R.E.A.L.
Checking Motive
Desire, Intention, Action
R.E.A.Life investigation
R.A.G.E.
Self-responsibility
Pattern Recognition
Module Three: The New You
Review, Reveal, Release, Repair
Choose the New You 
Pillars of Identity 
Identity Connectors
The You You've Never Met
I can not recommend this workshop enough.  I hope I can convey how amazing it is to change yourself on a deep level and become peaceful and more courageous and confident than ever before.  It has begun happening for me.
It changed me- almost immediately I began to feel belonging and connection to this work, to Dr. Vitz and to the other participants.  It gave me a safe place to unveil my spirit and sort through my behaviors and trauma filters. In other programs I have modified my behavior. In this program I modified me at a molecular level.  For the first time ever, I have gotten over myself.
My perspective has changed. I have a whole new level of maturity and calm. I feel more peaceful and I'm almost instantly aware when I am acting out on ETB's and viewing things from my trauma filters. Instead of looking for solutions to my problems, I am rising above my problems and looking for a solution to myself. I have started an ongoing conversation with myself about the person that I want to become.  I was surprised to find out that I had been arrogant. I was also surprised to find out how ingrained the trauma filter of insecurity is in my life. It turns out insecurity is my primary trauma filter and I use all the ETBs at various times to express my insecurity and feelings of inadequacy (Which I thought was self soothing).  I highly recommend this program to everyone, including my own Mom, boyfriend and friends.  This movement is revolutionary and already starting to change the world. My biggest wish is that we all continue on with this work.
Dr Andrea Vitz's Workshop "The YOU You've Never Met" was a life changing experience for me. I have read a lot of self help and personal development books, listened to podcasts, gone to seminars and participated in other courses and while I learned from each of these, none of them got to the ROOT CAUSE of my behaviors. They would teach me how to succeed and what habits I needed to develop but they didn't even touch why I would sabotage my own success every time I started to taste it. I realized that I was addicted to certain negative emotions and that I was subconsciously altering my behaviors to find these emotions. Through this workshop, I was able to not only identify the limiting beliefs that have been holding me back, but uncover WHY I had them and how to overcome them! There is a real sense of freedom in this and I feel... lighter.  I feel more in control of my own thoughts and behaviors and thus, my life! 
If you feel stuck in any area of your life, then I can't recommend this workshop enough. Dr Vitz said "Humility, vulnerability and action are how you get over your old patterns. Until you learn the lesson, you will keep continuing your old patterns". No matter how many books you read or times you try to change.. if you don't get down to the root cause of your patterns, thoughts and behaviors.. you will never escape them. And what better time then now to work on this as we all have a little more time!
Firstly, thank you. Thank you for offering such an intensive, action filled opportunity for me (us in the world in general) to grow and be better versions of ourselves. I never had words or terms for what I feel like has been a singular journey for several years and am just now understanding the reality and benefits from. It is better with others too. Growing with others helps validate that I'm not broken alone but healing among many.
This course was different because I had a guide and peers to help me with understanding along the way. Trying to figure out these types of concepts alone is not really manageable, especially because there is no feedback and reassurance like there is with a guide and group.
I have read multiple books to help me with personal growth, however taking this course helped me have the accountability I needed for real change. I feel peace, calmness, and have a better understanding of who I was and who I want to become. I have achieved personal growth in terms of my emotional strength by taking self-responsibility and action. I was surprised at how much I hid under my subconscious mind, especially my biochemical addictions to certain emotions, which contributed to secretive and toxic behaviors.This course absolutely changed and saved my life.